Elephant!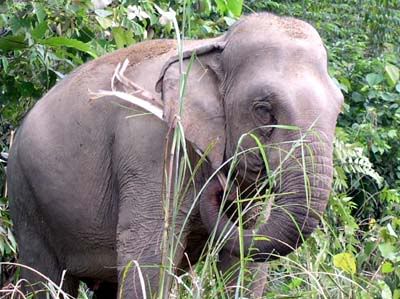 We were driving down a windy, narrow road in Pahang when we came across this beautiful baby. I was so excited because we had all thought it was a wild elephant.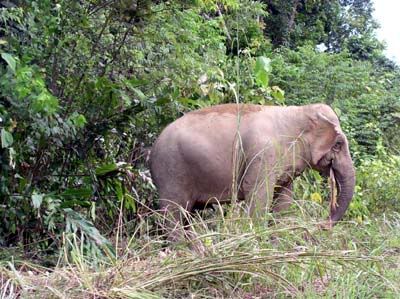 But we later found out that it had belonged to the nearby elephant sanctuary and that it was too old to be kept in the center so they let it roam around on its own. Well, a semi-wild elephant - still exciting to see it in its natural habitat.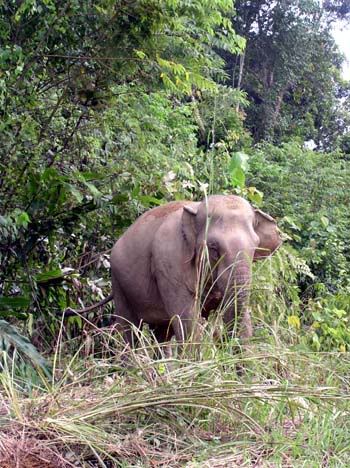 All these photos were taken inside the car (at that time, we didn't want to chance on a potential wild, therefore unpredictable elephant).
I have seen wild Borneo elephants though, by the Kinabatangan River, Sabah. It was crazy, we were watching them on a boat and the boatdriver decided that it was a good idea to go closer to the riverbank, and the bull elephant charged at us. It was scary!! But so exciting at the same time to see the elephants in their element (DNA studies have proven that this elephant species is indigenous to Borneo afterall, and not brought over by humans, centuries ago). The Kinabatangan River is so amazing with its abundance of wildlife (bearded pigs, macaques, storks, hornbills, etc.). It's so different from wildlife-scarce Sarawak, mostly because the people who live in that area are Muslims and therefore do not eat wild meat. In a way, Islam has done more for wildlife conservation than Christianity!