Sunday's imagery
He was curious about my camera, and I just had to take his photo (after asking for his permission of course) because he had such a lovely face. He was so tickled to see himself on the cam screen later on.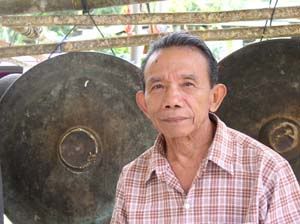 I also had to take this guy's photo - he looked so much like a hobbit, especially with his red hat! As D. exclaimed, "he's Gaffer!"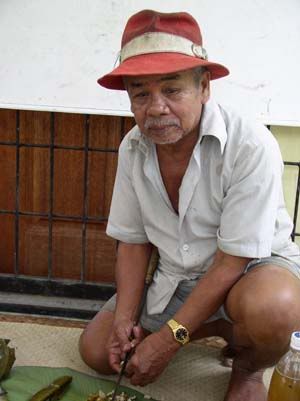 A hottie from the village. So cute!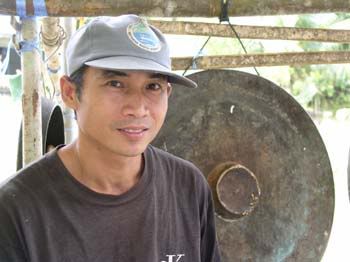 Traditional herb medicine being made before my eyes.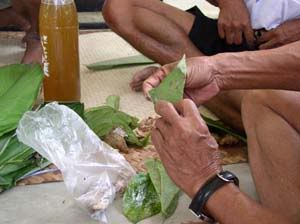 We later went for a hike - boys being boys, took us on a rather difficult walk only to realize later on our way down that there was a much easier path, although it did lead us to the back of someone's house (that we stopped by, had
lemang
, and chatted with). We also ended up in someone's corn plantation, which I trampled more than a couple of plants in my haste to escape a sudden downpour (I was worried about my camera). I still feel guilty about this - big stupid clumsy feet!
Anyway, I wasn't thinking and had don a blue shirt for the day. Needless to say, I was such a huge favourite for the mossies. I had about thirty bites on each arm! Ouch.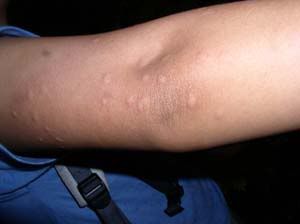 Hiking in a secondary, limestone forest is not as fun as it seems. Usually, forests that have been disturbed by humans are often plagued with mossies but once you get into primary forest - gosh, it's so wonderful. No mossies! And such large trees with impressive buttresses. Sadly, such primary forests are a rarity in logged-riddled Sarawak.
We also came across this girnomous fish trap. D. kidded me saying that it was built for crocodiles, to which I instantly replied without thinking, "oh really?"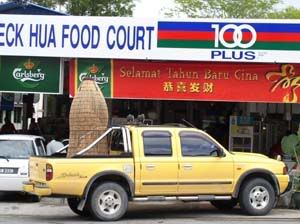 My grandfather used to put out these traps in the drains outside the house. During my childhood, the drain was filled with wonders: guppies, catfish and even turtles and snapping terrapins. I was so excited whenever it rained because it meant floods, which sometimes meant fish and terrapins ending up in our garden. Nowadays, it's just trash that lives in the drains; it's really sad.
I wonder if it's a sign of getting older?? "Things were much better in my time!!..."