Scenes from the river

Kelambu ("mosquito net" - yes, that's his real name) poles down the river.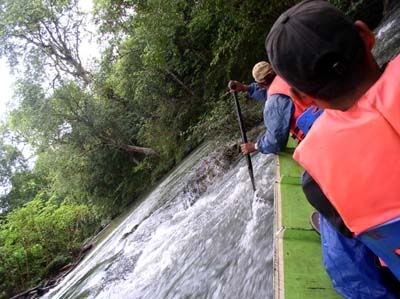 Going through the rapids.



Blue church by a longhouse. I saw one that was actually attached to the longhouse. Pretty interesting.

It was definitely the best field trip after a long while. No more annoying intern and much better field staff given to me this time around. Glad to be back and sleeping on my own bed though.