Everybody loves the Japanese girl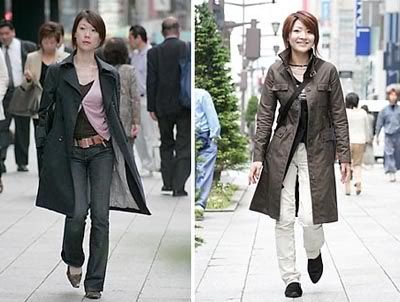 I love the jackets. Makes me wish I was in a cold country so I could wear layers again.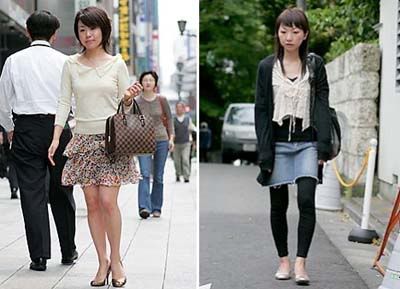 I adore the girl on the left but I think if I were to wear a skirt that short, I'd probably wear dark stockings because I feel shy about my legs.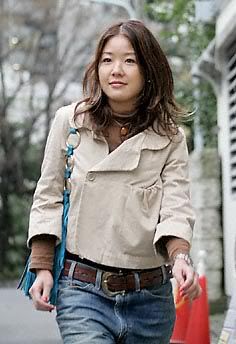 This girl is just so cute! I love her entire ensemble.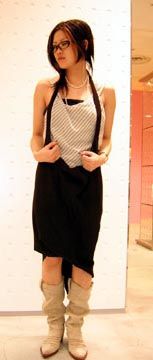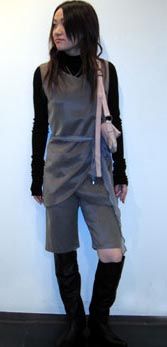 So stylin' but realistically, I can't see myself in these outfits. If I had an angular body, perhaps. Way too curvy for those. Well, maybe I could pull off the first outfit, not too sure about the slouchy boots though.
I really like this top - I have something similar to it, but with short sleeves. It's one of my favourite tops because it emphasizes my relatively smaller waist (to my child-bearing hips - hoorah). It also has a mandarin collar which makes it look smart and office-wearable.


Such a great tee design. Cute ensemble as well.

This was such a fun post - I should do more of these, if just to amuse myself. :) I do feel much stronger today, thanks. My colleague is singing the virtues of the Hash Run and I might join him this week. I'm not too sure about the massive beer drinking after the run though. Maybe I could avoid that - I'm just looking forward to getting muddy and sweaty in the jungle. I also like to look pretty and browse through fashion photos. Paradoxical much? Me no think so.
Credit: All photos were compiled by the good folks at fashionspot.com