Solitude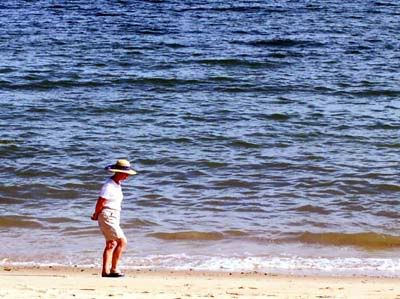 I was on an elevated beachwalk when I took this photo - thus, the sea looks like a mural background (to me anyway). I love this photo for a couple of reasons, one of which is that this could be anywhere else. Which is where I want to be right now.
Hmm.. at this moment, I wouldn't mind being in Japan (probably because I'm browsing through Japanese streetstyle fashion as I write this!) to shop in their many unique thrift & lesser-known brand stores. It might sound shallow but looking at streetstyle fashion around the world makes me feel better. Stylish people make me feel happy. Along with running, and talking to good friends.
Solitude is nice but good company is even better.