Rainbow's end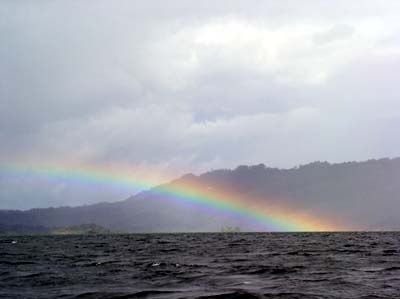 How amazing it is to catch a glimpse of a complete rainbow, from start to finish! I had gasped when the boat turned away from the pier and sped towards our destination, and there it was.. It was just so beautiful. One of those my-heart-felt-so-full moments.
I immediately rummaged in my backpack for my camera and took some shots, which was pretty hard to do on choppy waters! It was such a beautiful day.
Good trip, more photos to come, and stories to tell.